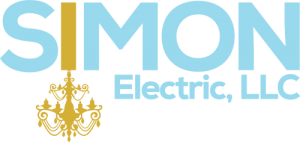 Holiday season is right around the corner which means it's time for decorating! Statistics show that electrical accidents increase during the holiday seasons. Did you know 1 in 3 fires happen due to electrical malfunctions? Safe holiday decorating will spare your family from a costly tragedy. Temporary lighting should be taken seriously and should not be a cause of relaxed standards. Follow the below best practices to keep your family and property safe.
⦁ Ensure lights/wires are not frayed or do not have any cracks. Every socket should have a light.
⦁ Do not hammer nails or tacks into cords.
⦁ Avoid using multiple extension cords, use a thick cord, and ensure there are no cracks.
⦁ Do not connect more than three light strands together, four or more is considered an electrical hazard.
⦁ Use timers for lights. When leaving your house or going to sleep ensure to turn off lights.
⦁ Lights should be approved by a certified safety testing company like Underwriters Laboratories (UL).
⦁ Be aware where cords are placed on property to avoid tripping.
⦁ Ensure ladders are stable on the ground and away from any obstructing objects like power lines.
⦁ Do not overload outlets.
⦁ Ensure young children are not in reach of lights. Use safety caps on all electrical outlets to prevent shock.
⦁ Keep Christmas tree moist by watering and keep wrapping paper away from open flames. Keep decorations 3 to 5 feet away from any heating equipment (i.e. fireplaces, candles, open flames).
⦁ Test all smoke detectors.
Following these best practices will prevent unnecessary accidents. Simon Electric wishes your family a safe and cheerful holiday season! For all your electrical needs give us a call at 1-800-700-8107. Happy Holidays!